Spend the Holidays in Fairmont Hot Springs, BC
Have you ever wanted to experience the holidays in a cozy mountain town? Look no further than Fairmont Hot Springs, BC. Only 3 hours from Calgary, find the best vacation property to spend the holidays together with your whole crew.
Now that you've booked that cozy cabin, what to do with your snow-filled days? Look no further! Here's our top picks for spending a magical holiday here in Fairmont Hot Springs!

Explore the beautiful display of lights at Fairmont Hot Springs Resort
Events
Fairmont Hot Springs and the surrounding towns have so much going on in the holiday season. Find festive farmers markets, parades, and holiday light tours to spend time at. Many of these events are free for the whole family! Take a look at upcoming events.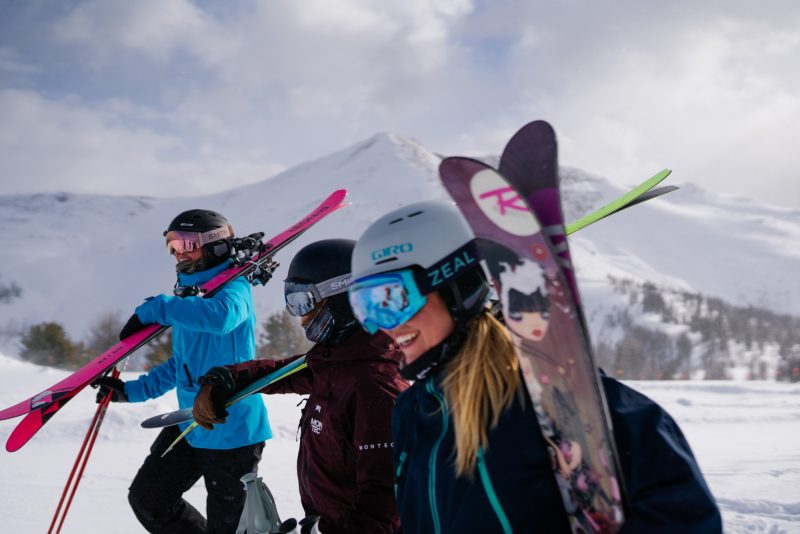 Hit the slopes at Panorama Mountain Resort
If you're looking for the perfect place to enjoy all of your favourite winter activities, check out the Columbia Valley. From skiing, skating, winter walks, and of course relaxing in the Hot Springs pools, there's something to make everyone love winter.
Holiday Lights Tour of the Columbia Valley
Load everyone in the car after sunset and head out for a tour of the holiday lights in Fairmont Hot Springs. Many locals and businesses decorate beautifully for the holiday season, so make sure to bring your camera! If you're looking for a longer tour, weave through the towns of Invermere and Radium Hot Springs to see more festive lights.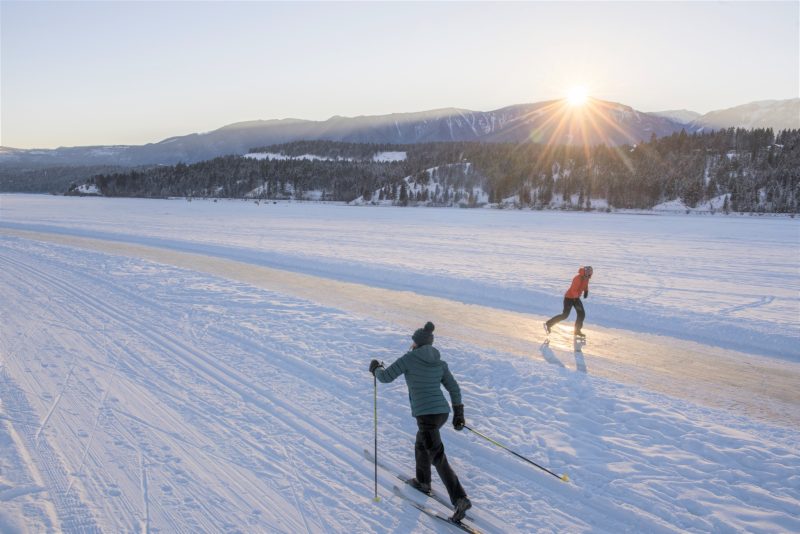 Skate or Nordic ski the Lake Windermere Whiteway
Skating
There are so many great places to skate in the Columbia Valley, including the world record holding Lake Windermere Whiteway! Be a part of history and make skating a new winter family tradition. Explore hidden skating trails during your stay in the Columbia Valley, all within minutes of our rental properties in Fairmont Hot Springs & Panorama.

Experience the magic of the holidays in the Columbia Valley
Indulge in Holiday Treats
Who can resist the tempting holiday cookies, peppermint mochas, and decadent fondues enjoyed at this time of year? Stop in to one of the fabulous restaurants in Fairmont Hot Springs and enjoy the best dining that the area has to offer.

Find Your Family Basecamp
It's no wonder that the vacation homes in Fairmont Hot Springs are the place to be for the holidays. With many options, you can find a fit for your whole family! Fairmont Creek Vacation Rentals offers full homes that's perfect for a multi-generational getaway made easy. Explore the places to stay and contact us to start planning.

Come Unwind in the Columbia Valley
A getaway with Fairmont Creek Vacation Rentals offers the perfect pairing of adventure, relaxation, space and comfort.