Columbia Valley Vacation Rental Management
Since 1998
You're looking for a local, trusted vacation rental partner. That's where we come in.
We make owning a second home easy with:
No set-up fees
No long-term contracts
100% satisfaction guaranteed
List Your Property With Fairmont Creek Vacation Rentals
Do you have a vacation property in the Columbia Valley? We want to hear from you!
There's a reason why Fairmont Creek Vacation Rentals has over 25 years of property management experience, serving home owners and creating unforgettable experiences for guests.
By listing your space as a vacation rental property with Fairmont Creek, our experienced local team will take care of the rental process from start to finish from listing the property, to booking the reservations, staging, stocking, and setting up before the guest arrives, to check-out cleaning, linens, inspections, and quality checks, and all small repairs in between.
Give us a call at 1-250-688-0244 or schedule a time below.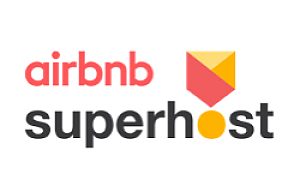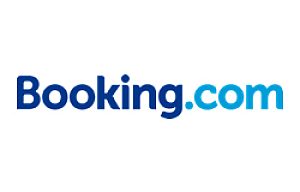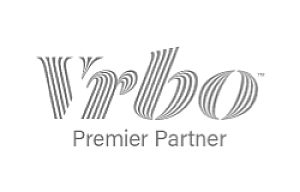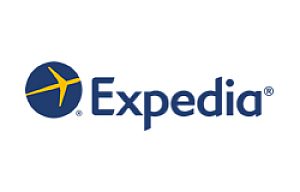 Free Revenue Estimate & Consultation
We provide the most accurate evaluation for revenue based on historical data, forecasts, and industry.
There's no risk to start out and no hidden fees so that you can make an informed decision.
Our complimentary consultation provides recommendations to maximize rental potential and guest comfort.
Our team designer can provide bespoke design assistance when required to make the most of your space.
What's Included With Fairmont Creek Property Management
Maximize revenue from your vacation property while having the flexibility to use it when you decide. Listing your vacation property with Fairmont Creek Vacation Rentals takes care of the vacation rental process from start to finish.
The first step of maximizing rental income from your vacation property is reaching out to our experienced team for a free revenue estimate as a no-risk way to learn more about your vacation rental options.
Have peace of mind that we care for your home like our own. This starts with each guest being personally verified during booking to ensure they are a great fit for your property.
Small repairs, day-to-day tasks and service calls are taken care of by our in-house maintenance team and are all included with no hidden fees.
Listing your property with Fairmont Creek will connect your space with our guests. With professional photography and optimized content, listings appear on all major booking sites including AirBnB, VRBO, Booking.com, and Expedia to best compete in the marketplace.
Our tried and true marketing tactics work through digital, social, email, and print media strategies to reach the optimal audience. Our dynamic pricing software adjusts nightly rates to optimize revenue and occupancy year round.
We are your boots on the ground team in the Columbia Valley. We have 24/7 service for guests, a local reception office, and established relationships with local tradespeople and vendors to supply the best servicing for your property.
Our team of dedicated staff work hard to provide guests with the best experience.
Vacation rentals are our business, and our team is here to maximize the profits from your property, while also maintaining the security of your home with our processes.
We match the right guests to your home by screening and connecting with neighbours and providing one point of contact for the community. Our dynamic pricing models will ensure nightly rates are optimized to maximize revenue and occupancy.
Our Guest Services & Reservations team will know your property inside and out, delivering legendary customer service, from inquiries through to check-out.
We are a boutique operation - locally owned and operated and proudly so. We value people and are passionate about delivering a professional, personalized and caring service for our clients and guests who have been returning to stay with Fairmont Creek Vacation Rentals for more than 25 years.
Our award-winning team of 15 full-time employees make all that we do possible - working year round to deliver a level of service has resulted in multiple Columbia Valley Chamber of Commerce Business Excellence Awards, along with other awards and accolades.
Your success is our success. We want to work together to create the most valuable partnership and maximize your property's potential. If you're not 100% satisfied, end your contract anytime, with 30 days' notice and honoring any existing reservations.

You decide when you use your home without restriction. Block out times that work for your family, and rent out the rest.
With our expert knowledge of rental pricing and occupancy combined with the latest tech in the vacation industry, we can maximize rental income potential.
Our competitive owner fee structure and focus on creating successful owner partnerships puts your revenue generation as a key priority.
There are no onboarding fees and no hidden fees in listing your property with Fairmont Creek Vacation Rentals. We take care of small maintenance calls and day-to-day tasks, so there will be no surprise fees.
Hospitality is key to delivering exceptional guest stays and owner relationships. Our team has in-depth knowledge of our properties and the local area, providing guests with insider tips and recommendations. Any issues are managed swiftly, so you and our mutual guests can enjoy this perfect place.
What Our Owners Say
"I wanted to give a shout out to your team - when we arrive everything is spotless, care goes into the finishing touches, the beds, positioning of the furniture etc. These little details really make a difference for guests and creates a wow factor. We always love arriving to our home from home. Your teams work is much appreciated."
Owner - Nick
"We have owned a 4-bedroom home in the Fairmont Hot Springs area for 5 years which we use as a vacation property for our family. Our property has been managed and rented for the entire time by Fairmont Creek Vacation Rentals. In addition to the usual services provided by a vacation rental organization – rent, cleaning, advertising the property. The staff has been immensely helpful in providing additional services – small maintenance jobs, help with finding local contractors for renovations, 72-hour property checks for insurance purposes and keeping us informed on any other issues. We consider Fairmont Creek Vacation Rentals as friends and partners in managing our condo. We are confident that our condo is in good hands when we are not there."
Owner - David C.
"Fairmont Creek have helped so many families enjoy our home away from home, just like we do. Ben, Becky and their team keep our place in tip-top shape and assist guests as & when needed. They know the valley and are so happy to share their experience. The timely monthly reports keep us informed and the reasonable management fee gives us the freedom we need."
Owner - Marie I.
Our Local Partners
We care about our community, are knowledgable about the area and short term rental licensing and work closely with the following local organizations.
We'd Love To Hear From You
Our full-time, year-round staff is here to ensure your home is well maintained and your experience as an owner is as effortless as possible.