Owners
Rent your vacation home – Maximize your real estate investment
Fairmont Creek Vacation Rentals (FCVR) has been providing full service property management in Fairmont Hot Springs and Panorama Mountain Resort since 1998. We're locally owned and operated, and are passionate about providing the best service and a hassle-free experience so you can earn significant revenues from your property while keeping it in great shape and secure.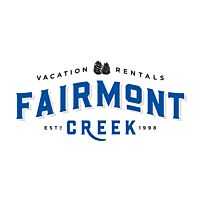 Property Management Services
The Fairmont Creek Difference
Here are some of the reasons over 50 property owners have chosen us to take care of their vacation home:
100% local: Our full-time team of 18 award-winning staff gives you peace of mind.

24/7 on-call service, regular inspection and maintenance.

Flexible bookings: Owners get their own account to book owner's dates.

Full-time, on-staff housekeeping.

In-house interior designers to maximize your property's value.

Partnerships with travel agents and industry groups.

Dynamic pricing software: similar to airlines, rates are adjusted based on demand to maximize returns.

Full reservations team. Payments are taken care of and the right guests are matched to the right property.

Transparent fees with no surprises.
The Accolades
We take pride in our guests' experience and have been recognized for it:
Business Excellence in Tourism/Hospitality Award and Employee of the Year (our Office Manager, Angela White) from the Columbia Valley Chamber of Commerce

Bookings.com Traveler Review Award

Tripadvisor Award of Excellence

VRBO Premier Partner

AirBnB Superhost
Full-Service Vacation Rental Management
From signage and photography to reservations and marketing, we have you covered. You can hand us the keys knowing we'll protect your investment and help maximize your return.
For more details on our services, fees, onboarding process, and how to get free evaluation of expected rental revenue for your home, contact us. We'd be happy to tour you around and show you a few of the properties we manage.
Marble Canyon & The Residences - Fractional Owners Usage Options
You have 3 options for your ownership at Marble Canyon or The Residences at Fairmont Ridge - USE, RENT or TRADE.

Option 1: USE your time – you will be coming to Fairmont Hot Springs to enjoy your vacation property. Email to confirm you will use your week as early as possible, your door code will automatically be emailed to you 5 days prior to arrival. Maintenance fees must be in good standing, RCI Points members MUST have reserved their Home Week 13-12 months prior to arrival via RCI*.

Option 2: RENT your time – place your week up for rent. The more notice we have to rent your week, the higher the chance of making great rental revenue.
Email your request with your week # and dates to email – we will place your week up for rent.
Your time will be made available for rental
To check the rental status please email or call the office at 250-345-6116
It is the Owners responsibility to contact Fairmont Creek to find out if their time has rented and of any changes to a reservation, note that a guest may cancel their reservation up to 72 hours prior to arrival.
Please note: RCI Points members – must first reserve your Home Week via RCI before requesting your time to be put up for rent to avoid double bookings. If you have your Home Week up for rent and decide to convert into points, please check with us first to ensure there is no rental booking in the time and we will remove the time from rental.
Option 3: TRADE your time - there are 2 options for TRADING time. Via RCI Exchange or internally with other owners.
Trade Option 1: RCI is an exchange partner - you require an RCI Account which is usually set up at the time of purchase. If you are an RCI Points member and wish to reserve your Home Week to use or add to the rental program, you must do so 13 - 12 months prior to your week directly through RCI. Fairmont Creek is not able to reserve your home week on your behalf.
Trade Option 2: We have a system through our office whereby you can receive information about trading opportunities.
If you are interested in trading your time, please email with the following details:
your full name
your unit number
the dates you have to trade
the dates that you would like to stay
the size of unit you require

NOTE: We will also send you a link to a private page where you can access it in the future.
_____________________________________

* For RCI POINTS members it is very important that you reserve your home week 13 -12 months prior to your week – otherwise it will convert to points automatically and be available to be booked by RCI Guests.

If you have questions about RCI or would like to know how to get the most out of your membership review www.rci.com first or contact us.
Learn more from the RCI Website – there are great instructions on website navigation, click on 'Points to Remember' once signed in.

Come Unwind in the Columbia Valley
A getaway with Fairmont Creek Vacation Rentals offers the perfect pairing of adventure, relaxation, space and comfort.