Little Legs, Big on Adventure in Fairmont Hot Springs, BC!
There is something for everyone in the Columbia Valley!
If you're visiting with young ones, sometimes those little legs aren't ready to summit the mountain yet! Not to worry, Fairmont Hot Springs, Panorama, and the surrounding areas have plenty of spots worthy of adventure for all ages and abilities. You will find that these short walks offer exceptional views and adventure, even while being short in length!
Wilmer Wetlands

The Wilmer Wetlands are a spectacular place to take in the beauty of the Columbia River Wetlands. An easy hike just outside of the town of Invermere, the Wilmer Wetlands hike is a great option for any time of year. Also a great place to birdwatch and scout out wildflowers. Find directions and more information on the BC Bird Trail website.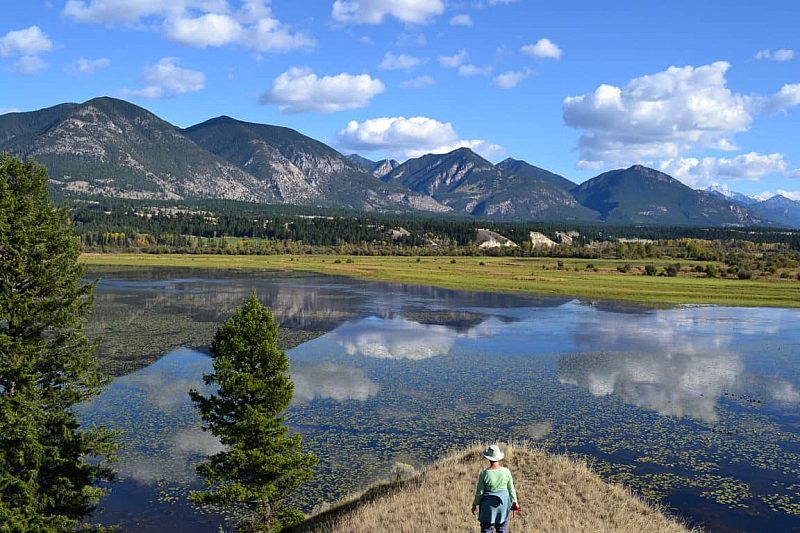 Hiking Along the Wetlands
Canal Flats Headwaters Hike

Take a walk where it all begins! The headwaters of the Columbia River in Canal Flats, BC is a beautiful short hike perfect for families. This trail winds beside and overtop (via bridges) the Columbia River, lending itself for lovely nature watching spots (watch for painted turtles!). More trail information is available here.

Markin-McPhail Westside Legacy Trail

The Westside Legacy Trail is beautifully maintained and easy to access. The paved Westside Legacy Trail stretches the whole way from Fairmont Hot Springs to Invermere, but you don't have to go far for wonderful views! Along the way, find plenty of benches and picnic spots to have a snack or enjoy the mountain scene. Find detailed information on difficulty level of each leg of the trail here.

Experience the paved Westside Legacy Trail
Junior Johnson

Junior Johnson is a delightful hiking loop near Panorama. On the shores of Lake Lillian, the Junior Johnson Trail is a 3 k.m. loop with minimal elevation gain, but beautiful views. Keep in mind that this trail multi-sport and is shared with mountain bikers as well. Find directions to the trail here.

Old Coach Trail

The Old Coach Trail near Radium Hot Springs is a perfect spot to view the Columbia Wetlands from above. The Old Coach Trail is an out-and-back trail, so hikers can go for as far as they'd like, while still getting the amazing views. This is also a great spot for little ones to take a run bike on! Learn more about the Old Coach Trail here.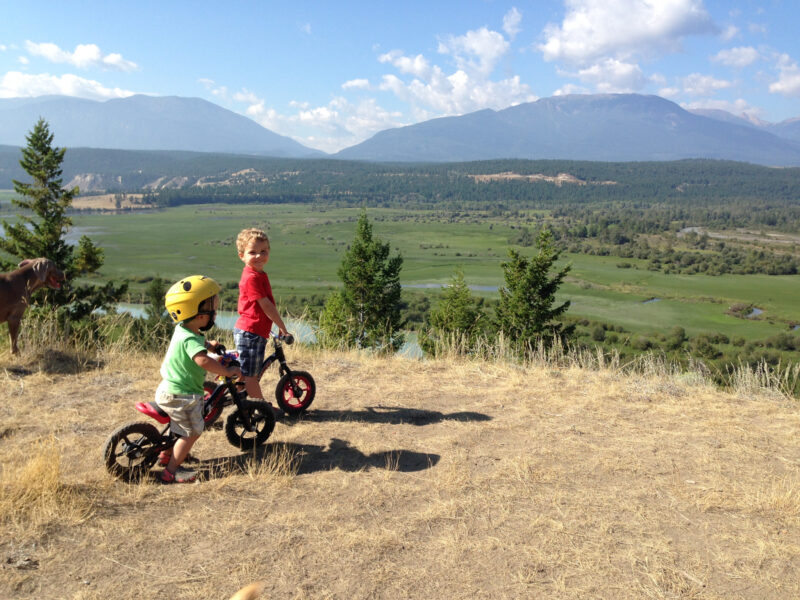 Old Coach Trail
James Chabot Provincial Park
Visit James Chabot Provincial Park and walk the boardwalk with interpretive signage, and a great viewpoint of Lake Windermere. Little ones will love to play on the adventure playground or wade into the inviting waters of Lake Windermere. James Chabot Provincial Park has plenty of greenspace and shade, perfect for a summer's day or afternoon.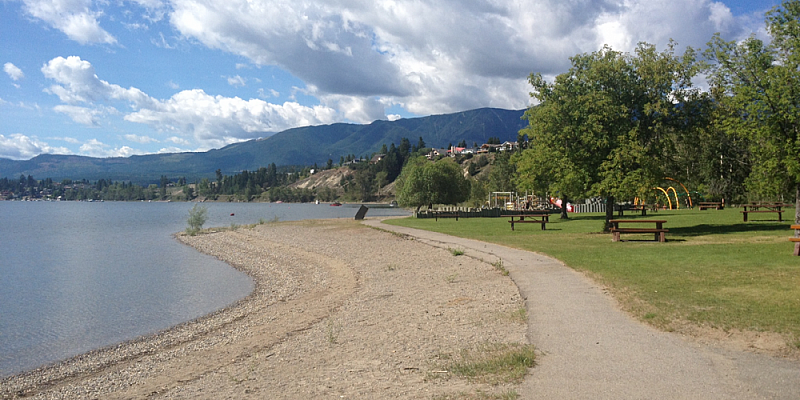 James Chabot Provincial Park
You don't have to go far to find beautiful scenery, mountain views, and adventure in Fairmont Hot Springs and Panorama! Start planning and explore the best vacation rentals in the area to get out and enjoy the mountains, lakes, rivers, wetlands, and views of the area!
Come Unwind in the Columbia Valley
A getaway with Fairmont Creek Vacation Rentals offers the perfect pairing of adventure, relaxation, space and comfort.