Biking Near Fairmont Hot Springs & Panorama
Find the best biking trails near Fairmont Hot Springs to check out during your stay! There's so many to choose from.
Welcome to the most diverse "Mountain Biking Paradise" in the country. The Columbia Valley lies within the majestic "Valley of a Thousand Peaks". Which means that you'll find hundreds of kilometres of world-class trails here! Discover smooth single track through valley forests, epic descents from alpine peaks, challenging technical downhill trails, relaxed recreational routes and exciting bike park maintained trails.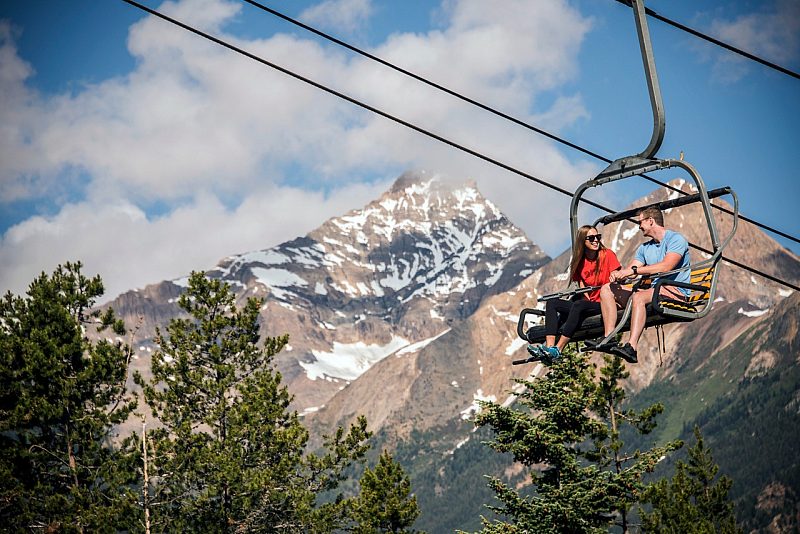 Ride the chairlift at Panorama Mountain Resort
Lift-Accessed Downhill at Panorama Mountain Resort
Open annually in late June through July and August to Labour Day weekend, the Panorama Bike Park celebrates old school riding while embracing the new directions and trends of the ever-evolving sports of downhill and XC mountain biking. The park's roots are obvious in the braided labyrinth of burly tech DH trails.
Renowned for single track trails with natural and man-made features, wide open cruisers and expert downhill terrain, there is a trail option for everyone. Enjoy high-speed chairlift access from the end of June to end of August.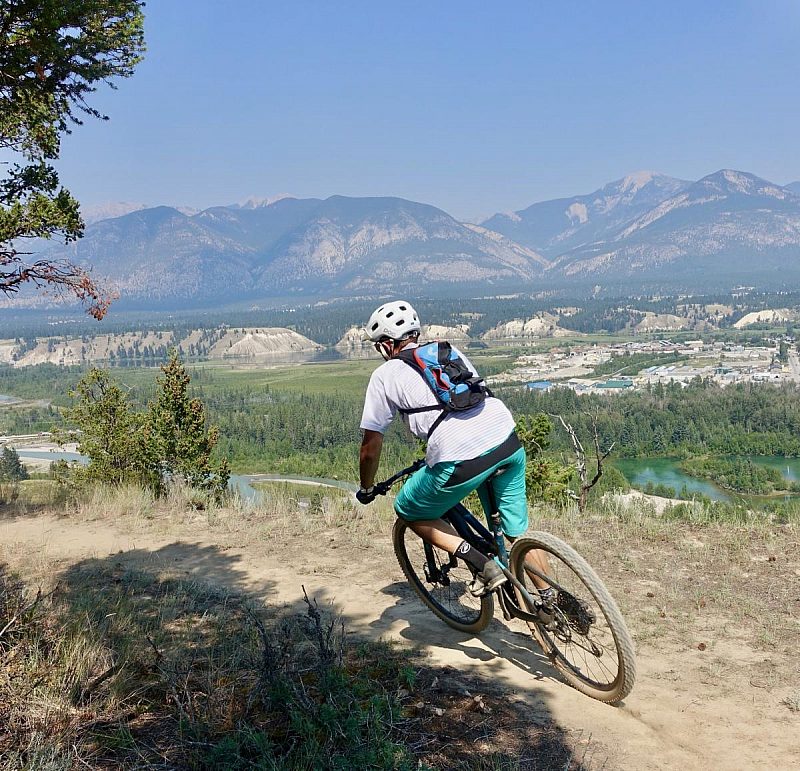 Enjoy the stunning views at the Lake Lillian Trails
Take in the Views at the Lake Lillian Trails
On the way to Panorama Mountain Resort, the Lake Lillian area is popular for a network of mountain biking trails. It is a great trail network with spectacular views of Toby Creek and the Rocky Mountains. There are many options for putting together a ride, run or hike. Everything from a beginner 3KM doubletrack loop to a 40KM singletrack epic ride.
Easy Riding on the Junior Johnson Loop
Junior Johnson is a delightful singletrack biking loop near Panorama. On the shores of Lake Lillian, the Junior Johnson Trail is a 3 k.m. loop with minimal elevation gain, but beautiful views. Keep in mind that this trail multi-sport and is shared with hikers as well. Find directions to the trail here.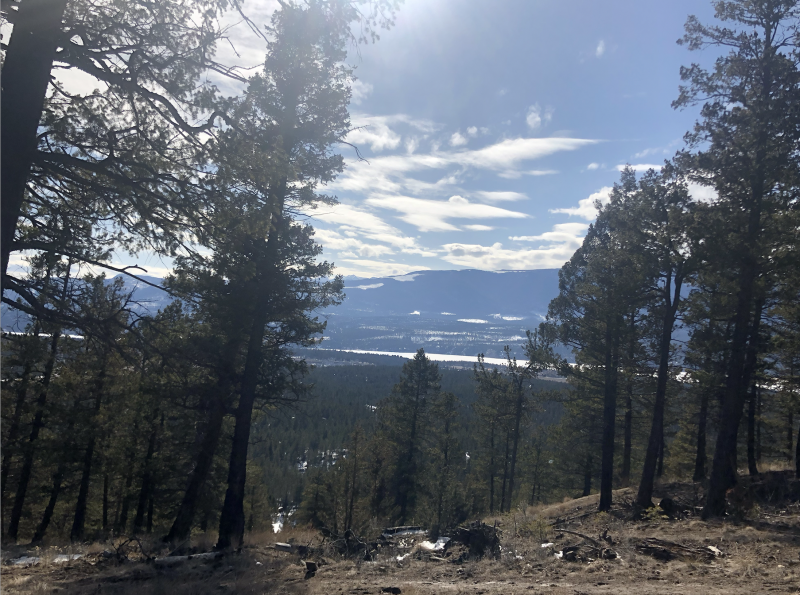 Mount Swansea is a beautiful hiking or biking adventure
Rocky Mountain Downhill at Mount Swansea
Mount Swansea is one of the best mountain biking areas in the Columbia Valley! Located just 15 minutes south of our Fairmont Hot Springs properties, the Mount Swansea trails offer great elevation gain and exciting descents.
The views from the Mount Swansea summit and trails are unbeatable. Get a bird's eye view of the Purcell Mountains, Lake Windermere, and the town of Invermere.
Scenic Riding Along the Spirit Trail
Only a 5 minute drive south of Fairmont's Main Street, the Spirit Trail continues from Columbia River Road down the east side of Columbia Lake to Canal Flats. This moderate trail is suitable for all abilities – continue on the double track trail or deviate on one of the single tracks trails through the Ponderosa Pine, Douglas fir and Golden Western Larch. Great beach spots to enjoy a picnic along the shores of the pristine Columbia Lake.

Experience the paved Westside Legacy Trail
Markin-MacPhail Westside Legacy Trail
The Westside Legacy Trail is a beautifully maintained, paved trail leading from Fairmont Hot Springs to Invermere. The trail is 25 kms in total, and makes a great half-day adventure to go out-and-back, or pack a lunch and make a day of it! Taking its name from the Westside Road, the trail runs parallel to the road, offering beautiful mountain and forest views. Find detailed information on difficulty level of each leg of the trail here.
No matter your gear, you'll find a great biking trail near your vacation property! Take a look at homes available for getaways in Fairmont Hot Springs and Panorama to start planning.
Come Unwind in the Columbia Valley
A getaway with Fairmont Creek Vacation Rentals offers the perfect pairing of adventure, relaxation, space and comfort.